Leonard G. Rowekamp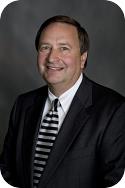 Admitted to bar, 1978, Kentucky; 1979, Ohio; 1983, U.S. Supreme Court and U.S. Tax Court.
Kenton County Deputy Master Commissioner.

Education:
Xavier University (B.A., magna cum laude, 1975).
University of Cincinnati (J.D. 1978).
Special Counsel, Kentucky Revenue Cabinet: Commonwealth of Kentucky, Revenue Cabinet v. Smith, 875 S.W.2d. 873 (1994).